Checking on a polygraph (lie detector)
Specialists detective agency «Expert», working in the market of checks on a polygraph (lie detector) since 2007.
Enrolled in various reputable polygraph schools – both American and Russian. During his work tested more than 7,000 people, conducted more than 400 investigations with 83% detection rate.
Our main expert is vice president of the College of polygraph examiners in Ukraine. Types of audits that we carry: screening (employment), periodic inspections of staff and domestic staff, investigation, verification of marital issues.
 We are working on the market since 2007., Possess enormous experience – guarantee 100% quality.
 On the basis of our conclusions is very easy to make an educated and informed decision with respect to audited.
 We provide free advice for you on the effectiveness of the use of the polygraph in the company.
The caliber of the test will never be effected based on where in fact the test is done. Pricing for the polygraph lie detector test is contingent on the state at which exam will undoubtedly be administered. Don't wait to contact us to discover more about the costs of the lie detection test, we're ready to answer all your questions. Although it is rare to obtain an absolutely free lie detector test, there are means to decrease the price.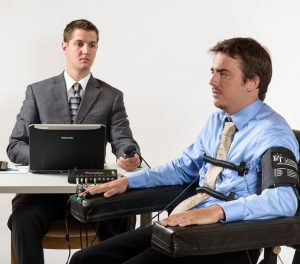 Checking on a polygraph (lie detector) – 2016