Detective Agency "Expert" recommends how to prevent fuel theft.
Vehicles not ceased to be vulnerable due to the inability to properly control or limit the control of the competent authorities, under-funding, lack of specialists, we can enumerate many reasons but actually it does not change the theft is also necessary to disclose them and warn. Take common-use agencies or entities such as the vehicles DAEWOO Lanos engine 1.5-liter.
So we note the following, the sale of car owners reduce performance speedometer, while the increase of official cars speedometer indicators are entered in the waybill, which is a document of strict accountability for the write-off of fuel. In the online resources you can find ways to make devices for the manipulation of the speedometer, but they are outdated. Recently, while checking one of the cars, it was discovered the device, which can not be distinguished from a conventional speedometer sensor. Neutral sensor at speed mechanism sends pulses to the speedometer of their usual six, but this is almost eight sensor if the vehicle is moving at a speed of 80 km per hour, the sensor shows the speed of 100 kilometers per hour and mileage figures on the speedometer 20 – 25 km longer.
Provided that access to the dashboard is limited by the fact that seals are a mechanic, manager, engineer Transport fixes speedometer indicators when leaving the car, and then when you return puts figures to the waybill suspecting that it makes no reliable data.
Thus, such a device allows steal 20% -30%, which was made and by whom the device is installed and it was not possible to install, so it can be noted that while not properly control the transportation such phenomena are not single.
If we take the example of the advanced companies that practice on a vehicle mounted GPS monitoring, which gives a lot of advantages, for example, increases the level of operational road management, increases the efficiency of cars, saving money for the maintenance of rolling stock company, raises the level of production discipline in the enterprise.
The user can observe the vehicles their location, speed, direction, fuel level in real time, and view the history of the movement and status of the vehicle at any point on the traveled path. You can see the path of the vehicle on the map and get its length in kilometers, to see the places of parking, the distance between the parking lots, parking time, space exceeding the speed limit you, the amount of fuel in the tanks, the specific consumption of fuel per 100 km and so on. You can receive different types of reports and view information on the graphs.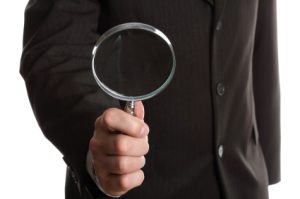 Detective Agency "Expert" recommends to establish control and management, and reduce costs.
Detective Agency "Expert"-2017